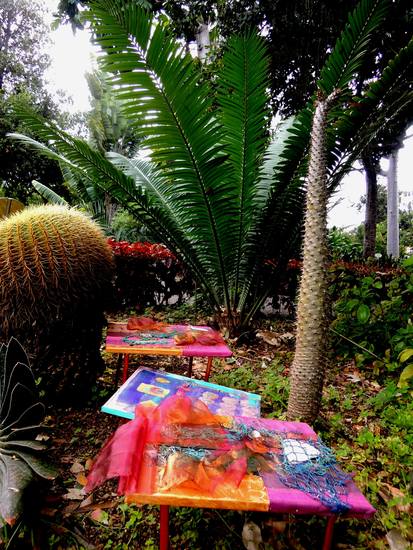 40 x 30 x 1 cm, © 2014, prijs op aanvraag
Ruimtelijk | Beelden | Mixed Media

De" Walking Paintings"wandelen op Tenerife bij de Mexicaanse Bolcactus.
The "Walking Paintings" are walking on Tenerife at the Turk's Cap Cactus.
Les "Peintures de Marche" se promènent sur Tenerife au Cactus de Cap de Turc.