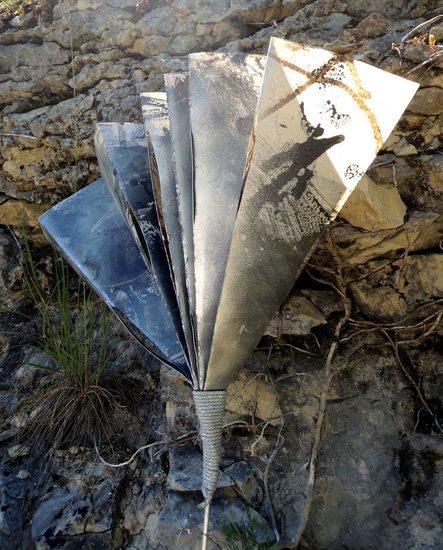 40 x 105 x 8 cm, © 2016, prijs op aanvraag
Ruimtelijk | Beelden | Papier
De grote waaiers : Papier behandeld met lijnolie beschilderd met inkten en acrylverf. Les grands éventails : Papier traité avec de l'huile de lin, peint avec de l'encre et avec de la peinture acrylique The big fans: Paper treated with linseed oil painted with ink and acrylic paint. Los gran rangos: Papel tratado con aceite de lino pintada con tinta y pintura acrílica.